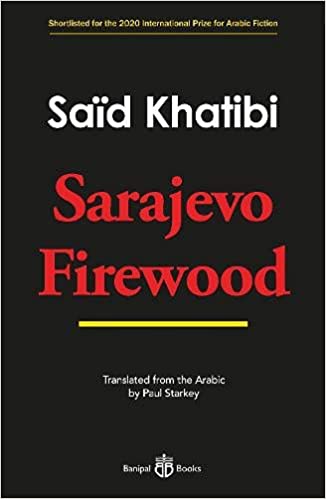 Sarajevo Firewood
A Novel
Saïd Khatibi
Übersetzung: Paul Starkey
Banipal Books
Sprache: Englisch
1. Auflage (2021)
Klappenbroschur, 300 Seiten
ISBN 9781913043230
Verfügbarkeit: sofort lieferbar
15.00 €
In den Einkaufswagen
Sarajevo Firewood, which was shortlisted for the International Prize for Arabic Fiction (IPAF) award in 2020, explores the legacy of the recent histories of two countries ― Algeria and Bosnia-Herzegovina ― both of which experienced traumatic, and ultimately futile, civil wars in the 1990s.
The novel narrates the lives of two main characters, with their friends and families: Salim, an Algerian journalist, and Ivana, a young Bosnian woman, both of whom have fled the destruction and hatred of their own countries to try to build a new life in Slovenia. As Ivana pursues her goal of writing her 'dream play', Khatibi's novel brings to life in fictional form the memories and experiences of the countless ordinary people who survived the atrocities linking the two countries.
As such, it represents both a lasting memorial to the thousands of dead and 'disappeared' of the two countries' civil conflicts, but also a powerful and novel exploration of the experience of exile to which so many have been subjected over the last few decades.